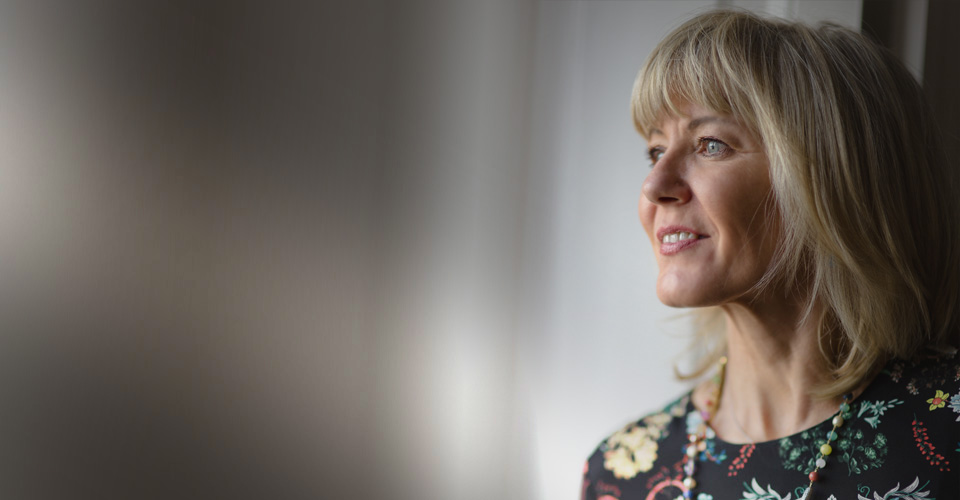 Lorenza Bassetti: The PR entrepreneur
Versatile. That's the word you would use to describe Lorenza Bassetti, ad Mirabilia's CEO and founder. Versatile well expresses Lorenza's multi-faceted personality; a mix of creativity, forward thinking attitude, enthusiasm and pragmatism. A curious and passionate professional with the desire of giving more purpose and value to PR. She's the one who has made the agency grow into a solid business now employing around 25 people.
A well-known PR expert, with ad Mirabilia Lorenza has made her dream come true: creating an independent PR and Marketing communication agency with an international network in Italy.
Lorenza's journey: from 0 to over 300 clients in 30 years
Behind ad Mirabilia, lots of work and tons of passion.
Lorenza's career began in the late '80s. Her first step is in the world of Media working for Harper's Bazaar and Cosmopolitan international publishing company; she then decided to pass on the other side of the fence and enter the world of PR collaborating with two boutique agencies in the fashion and lifestyle sectors.
In 1990 she founded ad Mirabilia and in 30 years she went from 0 to over 300 clients during an amazing journey through an era of extraordinary changes which revolutionized the ways we relate and connect to each other.
PR First
In the new world of communication, some of the most important contemporary phenomenon have a strong affinity with Public Relations. That's why we talk about PR FIRST.
Lorenza's role in ad Mirabilia
With her strategic abilities, Lorenza actively takes part in all agency's projects, guiding and inspiring the teams composed on the basis of different needs and individual skills and inclinations. Her attention to details and innate capacity for seeing the bigger picture are key ingredients to guarantee customer satisfaction.
A charismatic leader, with unlimited creativity and a true passion for PR and connections. She also likes studying: from professional events to podcasts to webinars, staying up to date, upgrading her skills and testing new, innovative tools is always on the agenda.
What does Lorenza bring to ad Mirabilia
Lorenza has never liked borders, that's why ad Mirabilia has an international outlook, with hundreds of contacts and international partners. She knows that you can get anywhere you want, and you can always – always – aim higher. Especially if you are part of a network of agencies and professionals from around the world.
Something more about Lorenza
Graduated with honours in Modern Foreign Languages and Literatures, Lorenza speaks 4 languages. Tireless, when she's not in the agency – or travelling – she runs, reads, watches TV series in original language, visits exhibitions, practices pilates, paints on silk and plays sudoku, only at master level! Lorenza is also a mother. The legend says no one has ever seen her sleeping.