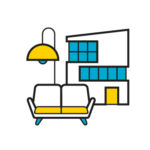 Design, Architecture and Construction PR. For brands with solid foundations.
We always feel at ease when talking about Design, home living, architecture and construction. Over the years, we worked with many companies in the sector and together we have built solid collaborations both in the B2C and B2B markets in Italy.
We develop made to measure Media Relations, Digital PR and Influencer programmes, created to set up positive relations with italian specialized and mainstream media, professionals and industry experts.
Clients who have chosen AD Mirabilia as a Design PR agency
What we do every day for Design, Architecture and Construction brands
Thanks to our long-standing experience of the Italian industry scenario, we can offer solid communication plans, where PR stands as the main pillar. Because relations are important for your business as much as concrete is crucial to build a solid house.
Media Relations
You can't avoid doing Media Relations when defining a communication plan for the design and furniture sector. We talk to specialized and consumer press and are in touch with interior design, home furniture and lifestyle media.
When dealing with more technical subjects, like architecture and constructions, we involve specialized journalists and experts in dedicated press tours to deliver content for the wider public.
Events
From our Milan offices, we organize meeting and events – such as workshops and round tables – to build profitable networking opportunities between brands and specialized professionals like architects, designers and opinion leaders.
We also focus on prestigious events to let brands benefit by national and international media attention. We are always in the forefront during Milan Design Week, the event that every year transforms our agency into a buzzing melting pot of creativity, with everyone busy in the organization of events and special initiatives to bring our clients top results.
Influencer Relations
How do we build Influencer Relations Programmes?
We search the web to identify the most suitable influencers for each brand and analyse their profile to select the ones resulting more strategic for each need.
We then contact them to spark their curiosity with activities managed by our Digital PR experts. That's how we build valuable connections. Because when the right influencer talks about a brand, they highly increase the power of the brand messages.
Take your brand at the heights of visibility Call us at our Milan office