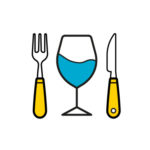 Food & Beverage PR. The taste of tailor-made solutions.
These day Italian TV schedules are crowded with culinary programmes, chefs become media stars and food bloggers are all the rage.
A trend that has changed public perception on the subject, with more and more people getting more passionate, informed and demanding about the world of food.
This represents a tempting occasion for brands in the food and beverage sector. Here in Ad Mirabilia we know how to take advantage of these opportunities by developing strategic PR and marketing activities attracting both Italian consumers and media.
We built our experience in Food and Beverage by working for retailers, well-known and specialized food brands, trade associations.
Clients who have chosen Ad Mirabilia as a Food and Beverage PR agency
What we do every day for Food and Beverage brands
Consultancy, strategy, results. That's what we serve every day. Italian and international Food and beverage brands and companies we worked with have obtained the right mix of ingredients to promote their products and communicate their messages.
We work to engage users during their customer journey improving visibility and perception of brands and products. We stand close to our clients in a process of growth in terms of visibility, reputation and level of authority.
All with our secret ingredient, a tailor made approach.
Our tailor made approach as a Food communication agency
Our menu for the food sector includes Media Relations, to stimulate journalists' attention with dedicated press office activities.
That's what we do every day: we map the Italian media scenario, we carefully identify journalists and opinion leaders, we build one to one relationships, we present brands and products in an engaging manner, we stimulate knowledge of the brand.
How? For example, by organizing guided visits at production factories, food tasting events or dedicated food experiences for bloggers.
… and as Beverage communication agency
Over the years, we uncorked many bottles to celebrate results together with our clients in the beverage sector. We worked with spirits brands renowned at international level, offering them original ideas and effective communication strategies for the promotion of their products, always with the careful approach this sector needs.
A long standing experience in the creation and organization of events for brand ambassadors, bartenders, sommeliers, but also the wider public that we welcome during cocktail parties and tasting sessions and other entertainment initiatives.
Do you want to add some salt to the communication of your brand? Contact us. We'll be waiting for your call at our Milan Offices.