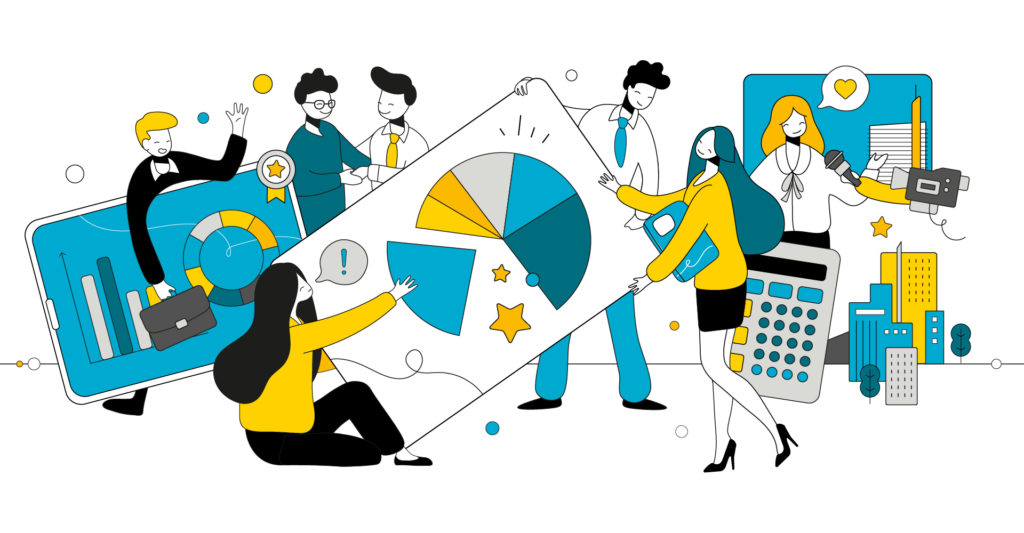 Build your company image with Corporate PR
Positive recognition in the business community is key for your company reputation and authoritativeness. How do you achieve it? Thanks to a corporate communication strategy.
The goal of Corporate PR is adding value to a company's image and extend its influence among key stakeholders.
Ad Mirabilia works by your side on your corporate communication, from strategies to visibility programmes, business networking and Corporate Social Responsibility programmes (CSR).
How do we do it?
Getting your company media attention and engage your target audience requires a strategic action plan.
With our tailor made approach, we select the most suitable tools and Corporate PR activities each time for the Italian market.
Corporate and Financial Press Office
Media relations with influential media is crucial to work on your company's reputation and business leadership.
Prestige and positioning: the impact generated by traditional media is unlikely to be matched by any other type of media.
We will customize a Corporate Media Relations programme with activities ranging from the preparation and distribution of press releases to the production of background material (company profile, photos and corporate videos, etc. ), from the organization of interviews (including the analysis of key messages, talking point and Q&A) to the management of meetings with the press and opinion leaders.
We can also support your company's spokespersons with dedicated Media Training to prepare them facing journalists and learn all the do's and don'ts.
The results? You'll gain relevant mentions for your company on news agencies, financial, local and national newspapers, business weeklies and specialized press, raising interest among your target audience.
Business Networking: high-standing visibility
Corporate PR programmes also include activities aiming at building relations and partnerships at B2B level. That's what we call Business Networking.
We work to get your company be part of prestigious events and obtain qualified visibility.
We also define key messages, create presentations and write speeches as well as organize any kind of corporate event , such as conventions, round tables, awards, anniversaries.
To offer your corporate communication a further benefit, we can also support you in the development of your coordinated image, copywriting and the creation of visuals for your website, brochures, house organs and newsletters.
Corporate Social Responsibility programmes (CSR)
Why is Corporate Social Responsibility important for your company?
With CSR programmes your business can support a social or ethical cause which is meaningful for your audience and in line with your values.
We are talking of non-profit initiatives and public awareness campaigns for social issues, such as environmental sustainability or support to local communities.
Developing CSR activities means letting your company emerge as an ethical business actively supporting welfare, people and territories.
It means caring about a common cause where others can recognize their own values.
There are many different ways to support your Corporate Communication. Come and meet us: we will define a tailor-made Corporate PR plan and will help you with your corporate reputation.