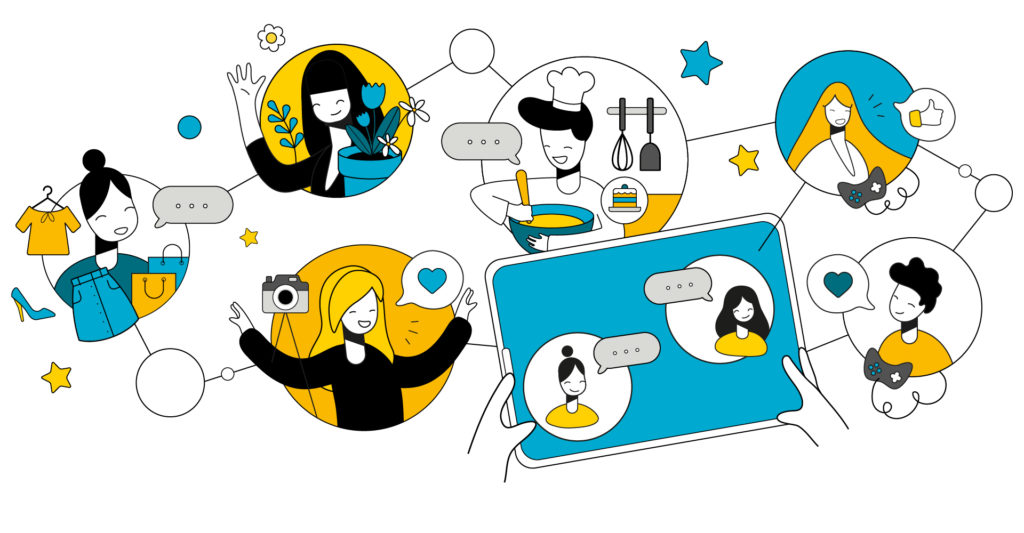 Listen, talk, engage
Why does your brand need social media? Because of two good reasons at least.
Because users get to know brands trough their Social media presence, they become fans, followers and even brand ambassadors. Because fans and followers often become clients.
Social Networks are meeting places where people communicate with each other, share information and also relate with brands. One-way communication becomes dialogue, opening hundreds of opportunities.
Social Media can be used to generate engagement, listen to on line conversations and even for customer service needs. They represent endless sources of ideas and insights for your business marketing and communication activities, they can widen your content reach and be the starting point of viral campaigns.
Being part of the social media world means taking advantage of these opportunities. Provided that it is done in the right way.
With its Social Media consultancy service, Ad Mirabilia supports your company in the definition of strategies, objectives and choice of content; the selection of the most appropriate channels, but also the adoption of the right tone of voice and interaction with your public.
Find out the real nature of Social Networks
Social networks are first of all communication channels. The main objective of any social media activity is to create and establish a dialogue with your audience based on genuine relationships and interests.
That's why you need to make sure that your social media channels are not just used as window displays, but as places where people can discover your brand and live it thanks to interesting, useful and original content.
Social networks also represent strategic access points to your external platforms: beyond search engines, Facebook, Instagram, Snapchat and Twitter are today's most important sources of traffic for websites and e-commerce platforms.
What can Ad Mirabilia do for you as a Social Media agency?
What can we do for you? First of all we can choose the most suitable social media platforms for your brand and define together methods and content for a successful presence. Facebook, Instagram, LinkedIn, Twitter, YouTube, TikTok… the choice is endless, but being everywhere isn't always necessary.
Depending on the chosen channels, we define content, tone of voice and style of images, always in line with your marketing and communication strategies. Every social media platform is a world in itself, with its own different features and dynamics. Obtaining results depends on choosing the right content and get it shared by users with high levels of engagement.
Here are the social media services we offer:
Social media presence definition and planning
Opening and management of social media profiles
Content elaboration and creation of editorial calendars
Images and video production
Community management and crisis management
Social media advertising campaigns
Tools and activities to increase fan base and level of engagement (apps, games, contests)
Monitoring of brand reputation [link alla pagina di Digital PR]
For a fully integrated digital presence, read more about all our web services: Digital PR, Influencer Relations, and our Content Marketing solutions for the management of your owned channels: websites, blog, etc..
Are you ready to discover the power of Social Media? Get in touch. If you want to talk about it in person, we'll be waiting for you in Milan, in our Social Media Marketing offices.