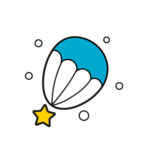 PR for the Games and Leisure sector. Shall we play together?
In over 25 years of experience, we never stopped playing! Since its very beginning, Ad Mirabilia has collaborated with some of the most well-known games and toys brands, taking part in the success of best selling products such as Pokémon, Harry Potter, Risiko e Monopoly. This is why we are so in tune with the games and leisure industry in Italy and abroad.
We are specialized in communication of recreational products (toys, board and educational games, musical instruments ), amusement parks and children products and initiatives (from pushchairs to Grandparents' Day) .
Our tools of the trade? Creativity and enthusiasm, but, above all, in-depth knowledge of the industry, its trends and target audiences: mothers, children and families in general.
Clients who have chosen Ad Mirabilia as a Game and Leisure PR agency
What we do every day for game and leisure brands
First of all, we analyse the scenario, we listen the web to get inspiration and insights, then we go ahead developing content and creating relations at multiple levels: media and influencers, experts, other relevant brands.
Media e Influencer Relations
Thanks to our Media Relations activities we generate interest from specialized and consumer press on behalf of our client. We cultivate relationships with journalists through customized plans, providing both creation of messages and original content to be distributed through press office activities and the organization of dedicated press meetings.
We extend our search for the most suitable stakeholders on the web, where the mum blogger phenomenon has been increasingly growing with a wide community of followers.
To reach the digital mums' world, we develop Influencer Relations programmes, stimulating their curiosity by sharing information by creating involving and entertaining experiences.
Co-marketing and events
Relationships a go-go. Not only with Italian media and influencers, but also with other local or international brands interested in developing joint projects and synergies.
We also focus on family oriented trade fairs and events as well as events open to the general public all over the Italian territory to let brands get in touch with their potential costumers directly.
Do you want to find out how useful PR can be for your brand ? Get in touch or come and visit us in Milan.