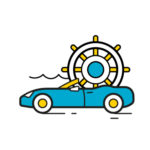 Automotive and Yachting PR. Destination: success.
Image means everything for the Automotive and Yachting industry. And so is for us.
We are the ideal travel companions for automotive and yachting companies wishing to push forward their product and brand communication among the Italian and international audience
With our experience, competence and versatile approach, we worked for some of the main Italian shipping yards as well as for big names in the international automotive sector, taking communication for luxury yachts and cars beyond their industry and towards a lifestyle dimension.
What we do every day for Automotive and Boats brands
With our experience, we can deliver made to measure communication programmes following the industry main yearly appointments in Italy and abroad (boat shows, trade fairs, events) and open new visibility channels and prestigious opportunities through co-marketing activities.
Ufficio Stampa Lifestyle e Corporate
Media Relations for the nautical sector can follow many different routes: one going towards specialized press and selected international opinion leaders, one going towards lifestyle media to get brands nearer to the world of luxury and design and finally the route towards Corporate Communication to reach the business and financial world.
Events and Co-marketing projects
With our PR projects we also take care of the organization of press events events dedicated to industry operators and ship owners, trade fairs. From communication to logistic, we take care of every detail.
We also develop co- marketing initiatives, such as tasting sessions or product placements, selecting the right partner for our clients benefit in exchange of promotional opportunities.
Branding
Brand Image is based on people's perception and that's what we need to work on.
Over the years working for important brands in the automotive and nautical sector we often managed branding initiatives such as the sponsorship of sport events, engagement campaigns and contests.
Are you looking for a Milan- based PR e Marketing Communication agency specialized in the automotive and Nautical sector? Get in touch. Our experience will take you far!