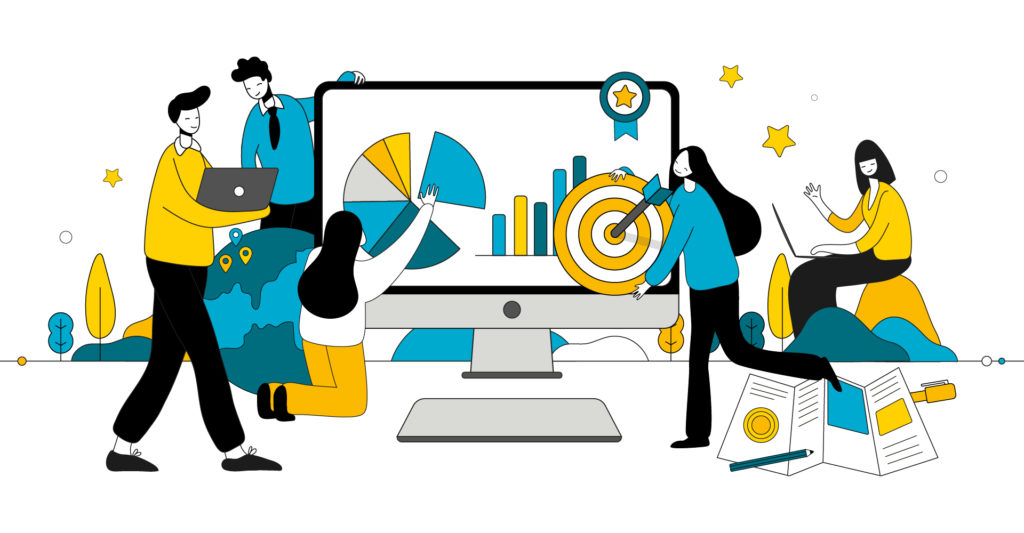 Effective tools and content to promote your brand
Traditional and Digital PR are crucial to build image, positioning and reputation for your brand through third parties' endorsement.
Nonetheless, for a fully integrated communication plan, it's important to develop PR activities well in line with your company marketing initiatives and tools.
You may need to define or redefine your promotional material, from the company brochure to adverts, from merchandising to multimedia tools.
AD MIRABILIA is the ideal partner for companies looking for an expert and versatile consultancy service, able to offer a strategic, creative and productive support in all areas of Marketing Communication.
Our creative team is our added benefit
A Milan- based PR agency with an internal creative department is quite unusual, we know. We made this choice because after years of experience working next to small to medium companies and multinationals, we know how companies often prefer dealing with just one partner for all their communication needs.
That's why we have a creative department with graphic designers, producers and web specialists working in support of your brand image and content for your on line and offline marketing and communication campaigns.
Our tailor made creative services cover the entire media-mix available today: Paid, Earned, Shared, Owned Media.
Marketing Communication Services
Here is our broad range of services for your company image and marketing needs.
Web and Graphic Design
Our visual communication experts can offer their creative and technical skills for Web and Graphic Design: coordinated brand image, website development and Direct Marketing campaigns.
Below The Line
Below The Line We design and produce all your company needs to promote its products or services. We propose original and effective solutions for:
brochure, leaflets
packaging and merchandising
displays for exhibition stands
That's how we help you giving value to your image, tell about your identity and communicate your messages effectively.
Creativity and advertising campaigns
During our 25 years of experience we have supported many clients for the launch or restyling of their brand, designing and developing their image, creating and managing advertising campaigns.
From the elaboration of creative concepts to the organization of video and photo shoots, up to copywriting, our team of professionals and our qualified network of freelancer and partners, conceive and develop with passion and competence.
Media Buying e Media Planning
We network with all the most important publishing houses in Italy and we guide our clients in the planning and coordination of their advertising investments and media campaigns, both on print and digital media.
That's what we can do for you:
Selection of most suitable media by target and goals
Negotiations of the best pricing
Coordination and delivery of adv materials
For digital campaigns and the management of social media profiles we also create and manage Google ads campaigns, Facebook ads and any other kind of social media advertising.
Content Marketing
With the arrival of social media, marketing has evolved and communication channels have multiplied. This digital revolution has changed the way people approach brands and the other way round. The future of Marketing is Content Marketing.
Content Marketing generates genuine engagement with the audience. How? By sharing – via websites, blogs, social networks or newsletters – useful news, information and content to raise real interest and build trust.
Not sure where to start? Who better than us, a PR agency by heart, can support you in finding interesting topics for the production of useful and quality content (videos, images, infographics, e-book), that people will want to read, comment and share?
This is the way to build an interactive community that talks to you and about you. Do you know a better way than "word of mouth" to promote yourself?
If you are looking for a Marketing Communication agency in Milan that will assist you in all your communication needs and guide you towards the right choices, please come and talk to us. Contact us.