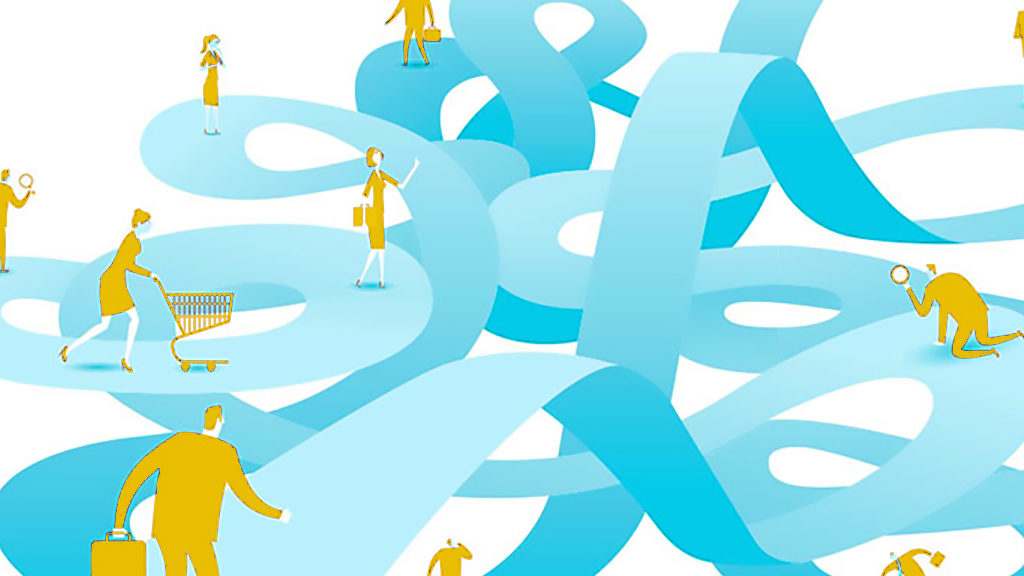 After discussing in our first post the topic of Press Office, which represents the historical foundations of Public Relations, we will dedicate this essay to the evolution of PR in the digital era, which has profoundly transformed our job: Digital PR.
Digital PR are nowadays a very popular practice, a growing trend…
But what does Digital PR exactly mean?
Although most people associate Digital PR with the so-called Influencers, in reality it's not just about activities with Bloggers, YouTubers and Instagrammers – a very important trend to which we'll be devoting more attention in the near future.
Doing Digital PR means, first and foremost, building and maintaining a vibrant, healthy and up-to-date brand presence on the web.
For two main reasons: brand reputation management and customer journey.
Digital PR for brand reputation
The quality of online presence is crucial to build and strengthen brand reputation.
While classic Media Relations, especially with newspapers and the so-called "top tier media", are a strategic means to affirm the authority of a company, Digital PR are fundamental for truly integrated and multi-channel communication.
Unlike newspapers, magazines, radio and TV, Internet is "forever".
The coverage obtained through Online Press Office is, in fact, potentially perennial and strongly contributes to building the good reputation of a company.
Moreover, from written articles to video interviews and podcasts, Internet offers a variety of formats and also gives the opportunity to leverage and amplify every outcome via Social Media sharing.
In short, a brand's digital footprint cannot be left up to chance: it must be savvy managed and regularly nurtured in order to convey a positive and updated image and perception.
And in this sense, Digital PR are essential.
Digital PR for Business
In addition to reputation management, Digital PR are also a powerful ally of Marketing because they can make an important contribution to increasing online qualified visibility for brands and products, meeting users' needs and searches.
Consumer habits have changed dramatically in recent years and continue to evolve rapidly. Always connected, we search online for new products and trends, news and useful reviews for our purchases.
We ask Google anything and the decision-making process behind our choices of products/services is often developed by navigating from one site to another. When we don't buy directly online, we generally do show-rooming: we visit the physical point of sale as if it were a showroom, and then we buy from sites or apps. On the contrary, we often search online for information and then we make purchases in shops (web-rooming).
A strong online presence is therefore essential for the business.
Many people think that rich and updated company website is enough. In fact, the official web page is a useful point of reference, but users also look for comparisons and information elsewhere.
In order to fully benefit from the potential of the web and, above all, gain people's trust, it is crucial to obtain good visibility within a well-defined set of digital media and channels.
Valuable content for smart but distracted consumers
In addition to our shopping behavior, our attitude towards promotional content has also changed when we surf the net.
We don't like ads that interrupt our navigation: we no longer dwell on banners, we close pop-ups without even reading them, we skip pre-roll promotional videos as soon as the few seconds of forced viewing are triggered, we consider e-mails with promotions and discounts as spam.
Companies therefore have to deal with increasingly reduced and selective attention developed by discerning consumers, more and more averse to invasive or excessively promotional contents. Even those sites full of 'shopping tips', which are actually affiliated containers of paid reviews, do not offer credible and reliable answers to knowledgeable users.
In this complex and articulated scenario, Digital PR – thanks to the production and targeted distribution of useful information on products and services – are able to generate on websites, blogs and magazines articles, tips and news that stimulate consideration by meeting users just when they are most interested and willing to buy.
Digital PR for B2B
Not only Consumer products (fashion, beauty, tech…): Digital PR are also particularly useful for companies in b2b industries.
The b2b media landscape in the various sectors is often reduced to a limited number of highly targeted magazines, sites and blogs, which represent priority channels to be regularly fueled, but are not enough for effective and articulated b2b communication.
The b2b market has, in fact, profoundly evolved in recent years, moving from a mainly technical and specialized communication to a broader approach that aims to position companies not only as suppliers of trade products and services, but as experts and authoritative reference points in different industries.
In line with this innovative approach, Digital PR are a very good fit for b2b as they are able to address not only each specific professional cluster (IT managers, purchasing managers, HR directors…), but also decision makers in the highest company levels which are not interested in technical details, but appreciate global market trends and insights.
The expertise of each b2b company thus becomes a precious wealth of knowledge to be shared through the production of valuable content curated by leading company spokespersons. This type of content is both useful for C-level personal branding and well received by qualified online media (not niche). Digital PR is a highly effective way to build thought leadership, establish credibility within b2b target audiences and, ultimately, help companies to stand out from the competition.
We have thus completed a first overview of Digital PR, just an introduction to this practice in continuous evolution.
Digital PR are in some ways a borderline between traditional Public Relations – as a way to communicate through the intermediation of media – and the world of direct communication through Social Media and Influencers, new media of our time.
We will discuss these crucial topics in more detail in future posts.
Long live Digital PR!